Product Information Management (PIM)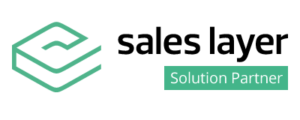 Libris Systems are a Sales Layer solution partner, we specialise in offering and implementing advanced PIM solutions for core business areas: management, analysis, communications, sales, consultancy, technology and marketing.
A PIM system makes it possible to efficiently gather, enrich, manage and distribute product information to your omnichannel environment. A PIM will improve the quality and consistency of product data across all channels and establish one source of legitimacy for product information, which in turn allows you to control all your product information, not only for eCommerce areas, but company-wide data distribution.
A PIM system has the ability to track all the data in real time which corresponds to a company's catalogues and inventory, by sending it to all the channels where the information is needed, and ensuring that every channel is aligned.
At any business, teamwork is essential. But maintaining synchronicity between different people, divisions and channels at the same time is exhausting, even for the most responsible and methodical person. There is a lot of pressure put on any climber to be aware of their own rope whilst often stopping to check that they haven't got into a tangle with the rest. And, yes, they do entangle, and a lot.
PIM system main goals
The main problem that arises in any business is very similar to the ropes that often get tangled when climbing a mountain.
We are referring to the dreaded paperwork which has now almost been totally replaced by folders for digital documents. Hundreds and hundreds of spreadsheets packed in columns that attempt to organise a torrent of data in a perpetual process of updating. It imight be because the sales season has started, the spring season or the Christmas collection has arrived, or maybe it is the redesign launch of that product sold out a while ago.
PIM systems allow companies and retailers with e-commerce services to avoid this situation via a storage system in the cloud. It facilitates data centralisation and productivity by helping with storage and updating all the information concerning the product catalogue. Crucially, the cloud storage makes it easier for information to travel towards the appropriate channels and attract the desired audience.
It's not magic, of course, but the effects are very similar.
Product database
Store product attributes, product descriptions, images as digital original, videos, PDFs, product relations, variants, staff relations, supplier relations and much more in one central database accessible across your organisation.
All in the cloud
Your product information is accessible anywhere, and from any device – from your desktop, laptop, tablet, or smart phone. We maintain the system and make sure that you and your staff always have access to your data.
Rights and permissions
You have full control over what users can see and what they can alter. Sensitive product and marketing information can be shared within your organisation by assigning different rights and permissions to the users – for example, external suppliers can only see the data they deliver and have no access to data restricted to your co-workers.
Design your own product reports
Want to be sure content is ready for a customer or a channel? PIM lets you design your own reports. You can even use them as daily to-do lists. Need them in Excel to show workflow status or content status? Use our simple export tools and then present your information the way you want.
Unlimited use
PIM provides an unlimited number of workflows, an unlimited number of tasks, and unlimited storage. PIM serves all of your data needs.
Create as many channels as you need
You can maintain all your product data centrally and re-use the content across any channel like Amazon, ebay, and of course your own website or catalogue.
Supplier specific attributes
PIM supports category and supplier specific attributes. Attributes are as different as products are, and the same goes for suppliers. If the supplier maintains all or some of the product data you can specify exactly which attributes the supplier maintains, and what your organisation takes care of.
Excel friendly
PIM works seamlessly with spreadsheets enabling you to export and import spreadsheets fast and effectively. This enables you to use the features in the spreadsheet to add even more value to your PIM. A small workflow exporting and importing excel spreadsheet data into PIM can sometimes be a very effective way of working.
Easy system integration
PIM comes with a standard API interface enabling you to integrate any other IT-system tightly with PIM. This close integration allows for instant information exchange, providing a very agile system for customer engagement. Also, you can integrate via Excel, CSV or XML-RPC.
Version control
Product information and media assets are versioned to meet all your different omni-channel requirements. Media, market or languages all require different versions of product information and media assets that relate to the same product. PIM supports all your version control needs to support any media, market and language in a configurable and dynamic way.
See the PIM in Action
RCL Lighting
The PIM system from Libris has enabled RCL to save time and money and ensure product information is updated in real time.
Text
Read more
Read more
Pastorfrigor
Since using the PIM, staff at Pastorfrigor work more closely, the knowledge pool is greater and productivity has increased.
Text
Read more
Read more